Welcome to
PRUShoppe
Now getting life insurance has become convenient for you. Just a few clicks and you're insured!
PRULife Your Term
will get you covered!
It may provide a solution to either of your following needs:
A ready fund for your family should death disrupt your flow of income.

An amount to defray cost of living in case you suffer from total and permanent disability.

Money to help you settle estate taxes with the government.

Insurance coverage to help satisfy one of the bank's requirements for property and business loans.
What is PRULife Your Term?
PRULife Your Term is a one-year insurance plan bundled with additional
benefits for you and your family.
Affordable
If you are a female and aged 30, get at least PhP 1.5 million in insurance benefits for as low as PhP 7,215! You have the option to pay your premiums annually, semi-annually, quarterly or monthly.
Renewable
Stay covered for one year and have the option to renew your policy until age 89. No proof of health required!
Upgradable
Starting year 2, you can convert your PRULife Your Term to any of our insuravest plans.
Comprehensive Coverage
Accelerated Total and Permanent Disability, Accidental Death and Disablement, and Waiver of Premium due to Total and Permanent Disability.
Are you eligible for a policy?
For you to get PRULife Your Term, you must be:
A Filipino Citizen

Currently residing in the Philippines

18 to 60 years old

a credit or debit card (Visa, MasterCard, or JCB) owner
What are the things you'll need before you get started?
For a worry-free experience, make sure you have these on hand: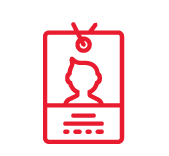 1 valid government-issued ID
(please check the validity date)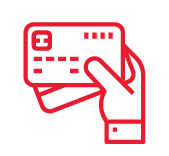 Active credit or debit card for online payment
(name of cardholder must be the same as the name of the person to be insured)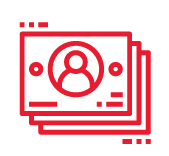 Pru Life UK Agent's name and code
(only for Pru Life UK policyholders)
Things to remember:
PRULife Your Term is available thru various channels of Pru Life UK. Policy premium, including cost of distribution and services, will be the same whether you purchase on PRUShoppe or thru a licensed Pru Life UK insurance agent.  Should you have a servicing agent, they should be able to provide assistance with respect to your online application and in any subsequent servicing needs.
As a policy owner, you have 15-day free look period, wherein you may cancel the policy without penalties or surrender charges. You can log your cancellation request by clicking this link.
Temporary Life Insurance Cover is the coverage you get while you wait for your actual insurance policy to take effect. This will be issued right after your successful payment and its effectivity will expire once your policy has been issued or if in case we reject your application for insurance.
Pru Life UK has the right to terminate the policy if you were proven to have committed fraud, concealment, and misrepresentation during the time of the application.
In case you are unable to meet the requirements to proceed with your online application, you will be given the option to be contacted by a licensed Pru Life UK agent to assist you on your offline policy application.